Hoi An - An ideal destination of Asia
In an article titled "Hoi An, a multinational Vietnam", La Stampa, Italy's third most popular newspaper, called the ancient town of Hoi An in Central coastal Quang Nam province an ideal Asian destination in 2015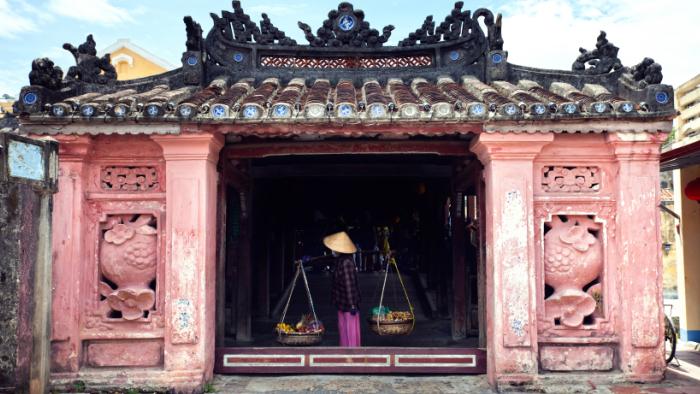 After introducing the city on the north bank of the Hoai River as a busy trading port between the 16th and 17th centuries, La Stampa described that the fusion of Eastern Asian and Western cultures which has been being preserved carefully to date is what makes the town attractive to visitors.
Hoi An appeals to visitors with its beautiful tiled-roof houses embellished with unique details and unique carved wooden pillars alongside folk symbols to protect the owners from misfortune.
Both Eastern and Western influences can be seen in Hoi An, ranging from pagodas and bridges in Chinese, Japanese and Vietnamese designs to the remaining French style architectural constructions.
Tourists can visit Hoi An and enjoy festivals, especially its magical full moon nights as electric lights are switched off and the streets sparkle in the light of silk lanterns hung from houses, shops to small streets.
La Stampa also emphasized: "When coming back home, the tourists carry a full luggage not only of Hoi An's culture but also of interesting experiences about local cuisine with traditional dishes…". The Italian newspaper also introduced several restaurants, coffee shops and hotels in Hoi An city with reasonable prices to the readers.
In the recent time, the Italy's and other countries' mass media continuously introduced Vietnam as an ideal destination to international tourists. La Repubblica, La Stampa, the Dove and Conde Nast Traveller magazines printed many articles about the attractive and interesting destinations of Viet Nam, such as Sapa, Ha Noi, Ha Long Bay, the Mekong Delta, Hoi An city…